We are an independent locally owned and operated REPS registered Health and Fitness studio, offering personal training, group fitness classes, triathlon, cycle and swim coaching as well as nutrition and weight management advice, mental strength coaching plus sports, therapeutic and relaxation massage. Managing director Melanie was, until 2005, she was very unfit, very overweight, and didn't do much exercise. She lost 32kg then represented Great Britain at world level in Triathlon for 6 years until injury forced her to retire in 2013 Melanie and her team of personal trainers have a passionate 'can do' attitude to life and love to help others to achieve their goals and dreams. For more visit our website: www.ryding2health.co.nz
Melanie Ryding
Managing Director / PT / group fitness / massage therapist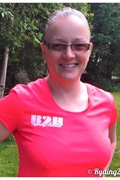 Melanie is a retired Great Britain triathlete who's weight loss story made national news in England. She competed at international level in the sport of triathlon until injury forced her to retire. Melanie is a qualified and REPS registered personal trainer, triathlon, cycling and swimming coach. She also holds a sports nutrition and NLP mental strength coaching qualification and is a qualified massage therapist.
Mark Ryding
Personal Trainer / Group Fitness instructor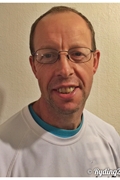 Mark is ex army: fitness has always been part of his life. He is currently studying the personal trainer qualification and being mentored by Managing director Melanie. His passion is creating fitness from the unconventional! Mark is a provisionally REPS registered personal trainer and group exercise instructor.
Megan Luckin
Personal Trainer / Group Fitness / Massage therapist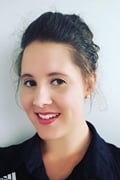 Megan has been a dancer from a young age. This passion coupled with a desire to help others achieve the best they can helps her to get the best from all her clients in fitness and sports performance. She is also a sports, therapeutic and relaxation massage therapist she can help ease the tensions after a hard workout! Megan is a REPS registered personal trainer and a qualified massage therapist.
Trina Woodcock
Massage therapist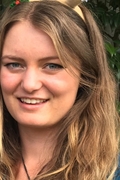 Trina has always been actively involved in sports, including horse riding, dancing and netball and this was where her interest in massage was born. Having also regularly received massage herself, Trina knows that it benefits the mind and body and hopes to relieve the aches and pains that build up. Trina is a student at SIT, currently completing a bachelors in sports and therapeutic massage.
Anne Willson
Massage Therapist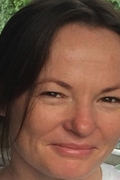 Anne is a remedial massage therapist offering relaxation, therapeutic and sports massage. Clients will benefit from her range of knowledge while she also focuses on the holistic aspect of a person's well-being. Anne's philosophy is centered on the practice of yoga and its principles which keeps her physically and psychologically balanced. She also enjoys cycling and walking in the beautiful outdoors of the surrounding area.
64 Arena Avenue, Avenal, Invercargill
03 218 7461
Monday

Tuesday

Wednesday

Thursday

Friday

Saturday

9:00am - 8:30pm

6:00am - 7:30pm

6:00am - 9:00pm

6:00am - 8:00pm

10:30am - 5:00pm

8:15am - 10:30am
Bluff Senior Citizens Centre
10 Onslow St, Bluff 9814
03 669 3366